Shopify and SEO, a nascent story
If Shopify has become, in just a few years, the benchmark platform for e-commerce sites, it has long been criticized for the lack of SEO databases for Google. It has long been considered inefficient in SEO, even if today more and more options are directly accessible in the internal settings of Shopify.
To improve the Google SEO of your Shopify site, here are our 6 tips
1. Choose a Shopify theme optimized for SEO
If you have already experienced other CMS, you surely know that the Google SEO of your Shopify site will be influenced by the choice of the theme of your site. Indeed, more than aesthetics, the theme of each site conditions many features.
WDCL Shopify advises you to opt for a paid Shopify theme recognized for its SEO options. Why are they more competent in this sense:
They are developed by experts, who are aware of and mindful of SEO optimization needs, have pre-configured and optimized the pages;
They offer good visibility on all media (laptop, tablet or smartphone).
2. Improve the title tag and meta description of your Shopify site
Because the title tag is the most read by Google, you need to customize it. Visible in the tab of your browser, it is this which determines the title of your site. Choosing the right title is then improving your visibility on Google and being easily found by Internet users.
To customize the title tag of your Shopify site, go to the Pages tab then click on "Change the website's natural referencing".
The Meta-description tag, on the other hand, gives you a space to place the important keywords that describe your product or service offering to Internet users. Be a seller!
3. Optimize the titles of your Shopify blog posts for SEO
If your blog posts are very important to the SEO of your site, their titles are decisive. It is they who will allow Google to understand the content of each page.
On this point, Shopify helps you! Indeed, the option to fill in a field called "Title" (the H1 tag) is included in its internal parameters.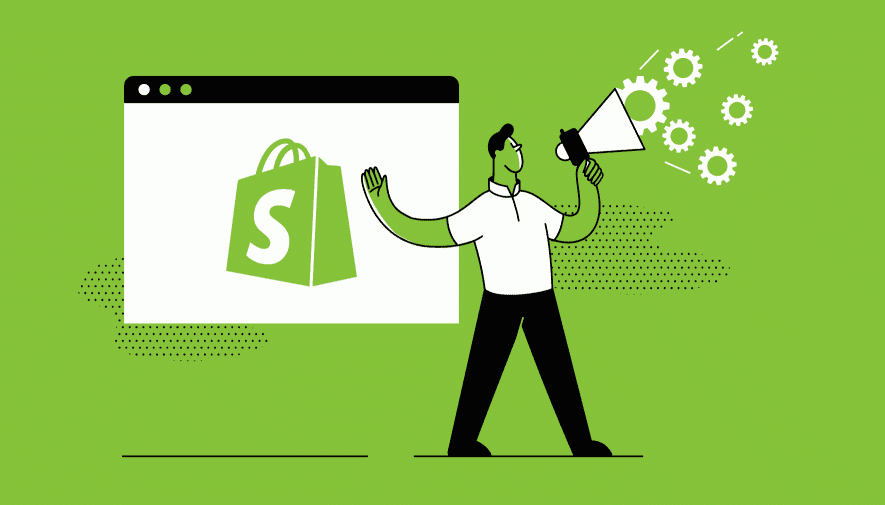 To go further in your SEO referencing, you also need to fill in intelligently defined H2 and H3 titles. Integrated keywords searched by Internet users or the name of your brand. For this, you can, for example, get help from the tool: Keyword Planner.
Be careful, the titles of your blog posts are not the same as the title tag!
4. Optimize the Alt attribute of images on Shopify
In addition to attracting more traffic to your site through the natural force of the image, these can be a plus for your SEO. Indeed, the Alt attribute of each image on your site can also contain keywords.
Using keywords in the alt attribute of images on your site will give you an interesting position when people browse Google Images to find the product they are looking for.
To optimize the Alt attribute on Shopify :
Go to your Shopify interface then go to "Themes", then click on "Customize" then on the image to modify.
Then upload the image you want to place. Choose an image that speaks to Internet users, the visual of which looks like you and matches the item you want to sell.
Once your image has loaded, click on "edit".
A pop-up will then open to allow you to modify the visual. Then fill in this field which contains the Alt tag.
5. Customize all your URLs to boost your SEO
As we told you above, Shopify has some shortcomings in SEO. One of its problems is with URLs. Indeed, taxonomies (groupings or collections) are displayed in English, in URLs. Because we cannot change them, they can then harm your Google SEO in French.
However, the good news is that the rest of the URL for a product page or content page can easily be changed. For that :
Go to your Shopify dashboard then click on "All products".
Select the product to modify.
Then go to the bottom of the page, then click on "Modify the website's natural referencing". Then modify the URL of your product page using keywords.
6. Bring SEO plugins to improve SEO
Did you know that Shopify offers an app store? Like several other CMS, It has its own store, on which you can find various extensions that improve natural referencing.
Rest assured, the best known and the one that WDCL Shopify recommends to you in the first place is free: it is Plugin SEO.
Plugin SEO will allow you to detect SEO problems present on your site. This easy-to-use extension alerts you to your bad placement of keywords, titles or even your misinformed tags.