In today's highly competitive digital landscape, businesses of all fields and sizes must adopt content marketing as a vital strategy. It has become a ground rule to survive and stay competitive in the global market.
The key to content marketing success is driving high traffic to your content. There are various ways to do that, including creating informative blog posts, explainer videos, infographics, or other engaging digital content.
If you're looking to enhance your marketing strategy or jump on the bandwagon, you're in luck! In the following discussion, we have compiled eight actionable tips to help you drive traffic and maximize your marketing efforts.
#1. High-Quality, Valuable Content is a Golden Rule
The foundation of a successful content marketing strategy is high-quality content. Your content must be informative and engaging to capture audiences. Also, you should convey the target audience's needs and interests.
Whether you create visual or written content, making relevant topics in your niche and giving first-hand expertise is necessary. This tactic helps you gain trust and establish your brand as a thought name in the industry.
You may need supporting tools like a grammar checker for written content and editing software to enhance visual content. Additionally, here are some ways to consider for making high-quality content.
Identify your target audience by conducting demographic and psychographic segmentations to discover their pain points and interests.
Research your competitors and see what type of content they publish.
Create a content calendar to plan your content.
Use a clear and engaging writing style.
Create visual content like explainer videos, infographics, and images.
Invest in top-tier tools (cameras, software, online services) to produce high-quality content.
#2. Perform Keyword Research
Keywords are one of the most basic factors for improving your content's visibility and discoverability on online platforms. That's why identifying relevant and potential keywords is necessary before launching your content online.
Free tools like Google Trends and Google Keyword Planner can help you perform keyword research. You can also use paid services from Ahrefs, SEMRush, or other brands to see more comprehensive results and suggestions.
Moreover, keyword research helps you find long-tail keywords to target specific niches and reduce competition. Use the recommended keywords in your content's title, header tags, meta description, and body text to optimize performance.
#3. Optimize Website and Content SEO
When it comes to content marketing, SEO is always part of the plan. Search Engine Optimization is important for building an online presence and generating organic traffic to your website, social media, or content.
Incorporating the right keyword is one of the most vital practices of SEO. In addition, you should make your website mobile-friendly and load quickly to engage visitors and provide a good browsing experience.
Compress your images and use a caching plugin to improve website loading speed. Ensure to optimize your photos or videos using alt text. On top of that, encourage link building to build quality backlinks and gain authority from search engines. 
#4. Stay Relevant with Video Marketing
Video marketing is a way to stay relevant and competitive in the global market. It's an effective way to attract and engage with your audience and keep them interested in your content. You can use videos for brand storytelling and showcasing products.
Start by creating informative and visually appealing videos relevant to your niche or industry. You can also experiment with different video formats, such as explainers, tutorials, product demos, or behind-the-scenes footage.
Once you've created your video, be sure to optimize it for SEO by including relevant keywords in the title, description, and tags. You can also add subtitles or closed captions to enhance your video performance.
#5. Build Quality Backlinks
Backlinks are a crucial factor in generating traffic to your website and improving your search engine ranking. You can do internal linking, where you put links to your other pages.
Or you can also do external linking. Guest posting and content collaborations are common ways to build external backlinks. Other websites will put your page link in their content, which can help you gain website authority.
Online groups allow you to share your and connect with other like-minded individuals. Getting quality backlinks is one of the factors that Google considers in defining your website rank.
#6. Promote Across Social Platforms
Social media is an essential platform you should leverage when running content marketing. Use multiple platforms where you can find your target audience. Some biggest social media include Facebook, YouTube, Instagram, TikTok, and LinkedIn.
Promote your content on those platforms. Consider joining relevant groups on LinkedIn and Facebook to gain audiences quickly. Share informative content and write captions that convey the benefits of reading or watching your content.
Also, social media is an excellent place to connect with audiences to build a loyal community. You can engage with your followers by answering their comments and messages.
#7. Consider Influencer Marketing
Working with influencers is a popular strategy to complete your content marketing strategy. With a massive and niche-specific community, influencers can help you promote your brand.
Start by identifying influencers in your niche. Choose influencers with a large following aligned with your brand values. Nano and Micro-influencers typically offer lower rates, making them more suitable for small to medium businesses.
You can then collaborate with them on sponsored content or influencer campaigns. Make sure to also track and measure the success of your influencer campaigns to ensure that you're getting the desired results.
Takeaway
Another important thing in a content marketing strategy is monitoring performance. You need to track key metrics like viewers, engagements, and conversions to know whether or not your marketing runs efficiently.
Some analytics services offer comprehensive reporting. Using their paid services can help you delve deeper into your content performance. They also give you data-based insights to make accurate adjustments.
Finally, stay consistent and creative to provide high-quality and engaging content for your brand. You should also know the current marketing and content trends to stay relevant and competitive in the industry.
Author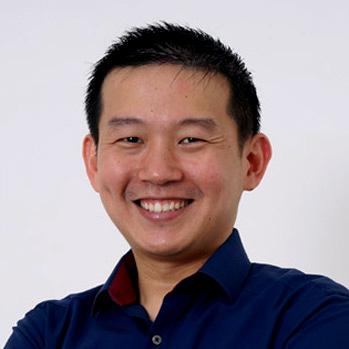 Andre Oentoro is the founder of Breadnbeyond, an award-winning explainer video production company. He helps businesses increase conversion rates, close more sales, and get positive ROI from explainer videos (in that order).
Twitter: @breadnbeyond
Email/Gravatar: andre@breadnbeyond.com
LinkedIn: Andre Oentoro