Regardless of the size of your company, equipping it with a business phone system that includes customized call center software will improve communication and productivity.
Efficient business phone systems have several advantages, including the ability to save money on telecommunications and improve your company's productivity with call center software features.
Let's start with the distinction between an IP PBX system and a VoIP solution.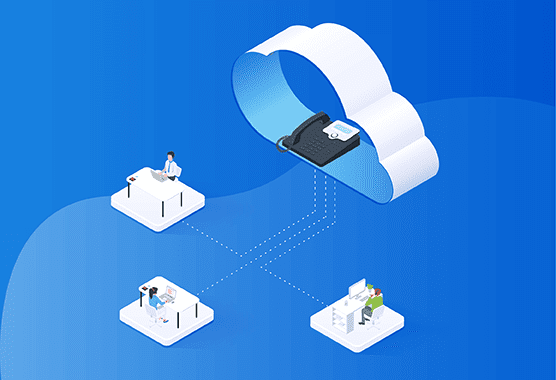 IP PBX vs VoIP phone system
As a business owner, it can be confusing when researching the best phone system for your company because many terms in telecommunication appear to be interchangeable.
For example, VoIP is used to describe both the telephony service that a company pays for each month and the underlying technology.
The most basic definition of voice over internet protocol (VoIP) is the technology and standards that allow telecommunications to be conducted over the internet. VoIP solutions are designed to take the place of expensive traditional phone services.
The internet protocol private branch exchange, or IP PBX, is a telephone system that routes all calls to enterprise users on local lines and allows users to share external phone lines over high-speed data networks.
Due to the extensive features of these systems, PBX switched telephony hardware that was previously only available to larger businesses.
Startups and small businesses can now take advantage of feature-rich IP PBX-hosted solutions on a subscription basis.
Although VoIP and IP PBX are similar, they are not the same. The relationship between the two is further qualified by the host company's relationship with you when it offers IP PBX services in exchange for you taking VoIP service.
The ability to deploy virtual software services across desk phones, mobile phones, and other types of communication devices is one of the benefits of VoIP. It's ideal for small businesses with limited resources and IT know-how.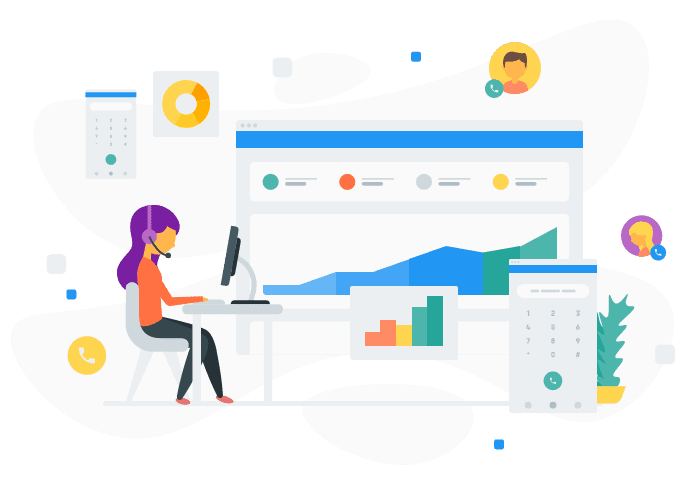 Call center software
Another technology that allows you to communicate directly with your customers is call center software. Call center solutions automate receiving and responding to customer concerns when they have the right features and functionality. Call center solutions' ultimate goal is to provide superior customer experiences across all modes of communication.
With so many call center software options available, you must first decide whether you want your system on-premises or in the cloud.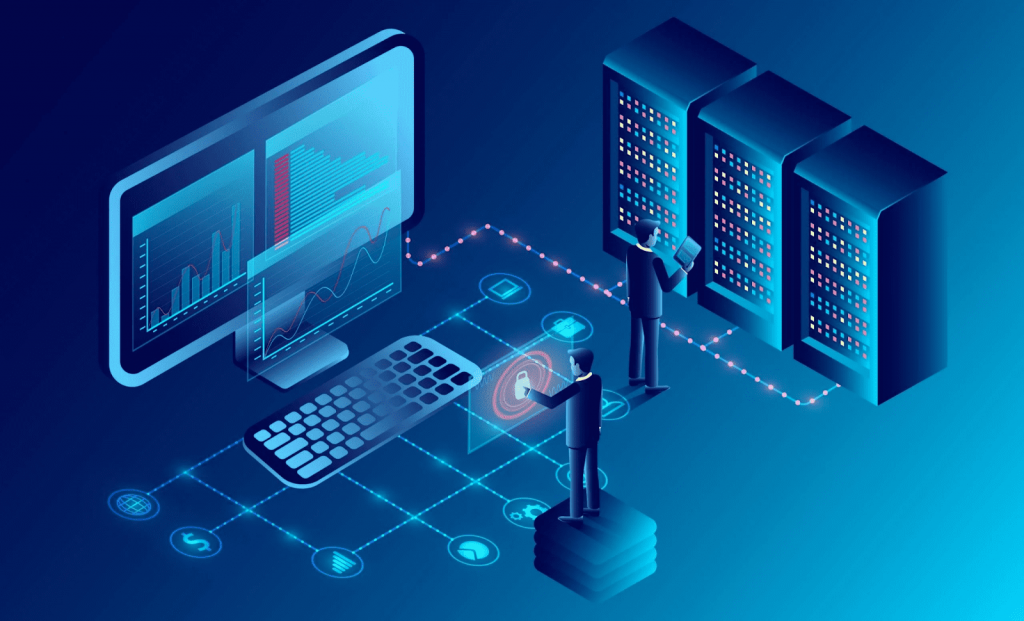 On-premise call center software
On-premise call center software refers to call center systems that run on in-house servers, hardware, and other infrastructure. Businesses typically use this setup to have complete control over their infrastructure, with an IT team handling implementation, repairs, maintenance, and upgrades.
Cloud-based call center software
The cloud-based call center software solutions are installed on servers that are hosted in the cloud by a third-party provider. Businesses can use an internet connection to access their phone system from anywhere at any time. The provider is in charge of the setup and other maintenance required to keep your phone system running smoothly.
Make the switch from an on-premise to a cloud-based phone system to improve team collaboration and communication. Reduced costs, quick deployment, and business continuity are just a few of the many advantages that cloud-based phone systems like IP PBX can provide to your company.
You'll also need the best call center solution for your business to empower your customer service operation, increase productivity, and increase sales, along with your new phone system.
FreePBX can guide you with that.
Get innovative and customized call center solutions from Aavaz, as well as the perfect phone system like an IP PBX system or VoIP solution for your current and future business needs. Aavaz PBX is your one-stop shop for all your telephony needs, from custom cloud-based call center solutions to setting up your ideal business phone system.